Solid Roofing is the top covering of a building and is made up of several different materials and constructions. It is designed to protect the building from the elements and acts as part of the building envelope. It is made up of a variety of materials that are made to last a long time and have good durability. There are several different types of roofs, so it is important to research the options and choose the right one for your home.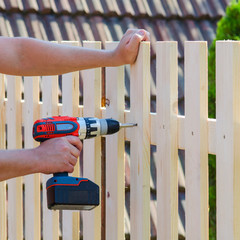 There are many different kinds of roofing materials available on the market. They offer varying degrees of weatherproofing, as well as specialized functions. However, the most important factor to consider when choosing the right roofing material is the local climate. If the weather in the area is hot and dry during the summer, then you should choose a material that can withstand the hot sun. Likewise, if you live in an area with cold winters, you should choose a material that can withstand the cold air.
Slate is another roofing material that is often used to cover a home. This natural stone is split into thin rectangular slabs, which can be anywhere from 1/4 inch to half an inch thick. They average size of 12 x 16 inches and come in a range of colors and textures. Common colors include blue-black, green, and purple, as well as red. Slate roofing tiles are also lightweight and can be installed in most climates.
Built-up roofing is one of the oldest types of roofing materials and is usually used on low-pitch roofs. It is composed of two or more layers of roofing felt that is impregnated with asphalt. These layers overlap each other to form a barrier on the roof. In addition, the fine-crushed stone is usually embedded in the hot tar to provide additional strength to the material. Once installed properly, BUR roofing can last for 20 to 30 years.
Another popular type of roofing material is steel. Steel roofs can be constructed using galvanized steel, stone-coated steel, or galvalume steel. Galvalume steel is a combination of aluminum and zinc and has very high corrosion resistance. It can also be painted. Stone-coated steel, however, is made of zinc and ceramic-coated stone granules and is less resistant to corrosion than other types of steel.
Polycarbonate roofs are also available. Although they do not have as much strength as steel ones, they are lightweight, easy to install and provide a thin, light roof covering. Depending on the climate and other factors, polycarbonate roofing may last up to 15 years.
The useful life of a roofing system can vary dramatically. This is due to the effects of local climate, air pollution, and materials. This variability has economic and social consequences for the building owner. Additionally, more durable roofs are better for the environment because they reduce the amount of waste and embodied energy disposed into landfills.
There are a variety of roofing materials that can last from fifteen to fifty years. The most common types are asphalt shingles and architectural asphalt shingles. Other options include asphalt roll roofing, wood shakes, concrete slab roofing, and standing seam metal. With proper maintenance, these roofs can last a hundred years or more.
The durability of a roofing system is influenced by its thickness, composition, and installation. A two-layered membrane that protects the underlayment will improve the durability of the roofing system. However, the two-layered membrane should be the right thickness and be installed properly. Although there are no definitive guidelines regarding how much thickness is necessary, a two-layered membrane will last longer than one that is not.
Besides durability, another factor that affects the life of a roofing system is the ease of future maintenance. Certain materials are easier to work with than others and are less durable. Additionally, the look and style of a new roof should increase the curb appeal of the property. Depending on the type of material used, there are many color and style options available.
Asphalt shingles are the most common type of roofing material and account for over 80% of homes in the States. Asphalt shingles are made of fiber mats, fiberglass, permeated asphalt, and mineral granules. Another option is metal roofing. Although metal roofs are more expensive, they have a higher lifespan and are often more durable than asphalt. Moreover, metal is a cool roofing solution, which can reduce your cooling expenses by up to 40% in the summer.